Hidden away on the border of North Carolina and South Carolina,

Long Shadows Farm

is at the foot of the Blue Ridge Mountains and along the North Pacolet River.

Long Shadows Farm

's primary focus is cross country schooling, but you will also find a wonderful boarding facility and some of the best "horse quality hay" in the upstate. We are a regular fixture for the Tryon Hounds, both in Fox Hunting and Hunter Pace events. Come at the right time and you are just as likely to see us saddling up for a Dressage Show as a trail ride!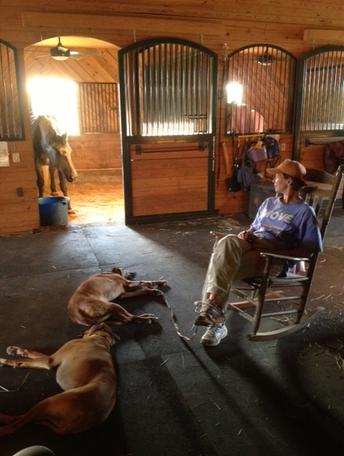 The Cross Country Course has everything you could possibly want, from Beginner Novice to Preliminary fences for schooling.

Boarding at Long Shadows Farm is like having a room at the Hilton for Horses. There are 14 stalls in the main barn with seven on each side. Barn includes a large tack room, wash rack, feed room, and bathroom in the center. The aisles, wash rack, and stalls have rubber mats throughout.